Headlines
It's not too late … to help with SOS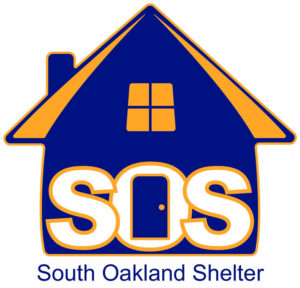 South Oakland Shelter is a consortium of several Oakland County community and religious centers that volunteer their time to provide overnight accommodations, food, transportation and a sense of dignity to individuals and families in need. For more than a decade, First Presbyterian Church of Farmington has been a part of this worthwhile endeavor. For one week each January, our church has opened its doors to those for whom life hasn't been so kind.
Managing SOS is an "all hands on deck"-type project requiring lots of volunteers, Many of First Presbyterian's tried and true have given their talent and treasure to support the cause. Regrettably, while the number of SOS clients has remained level, the number of First Presbyterian volunteers is slowly dropping, making it difficult to sustain the effort.
 Volunteers are needed the week of Jan. 14-21 in a number of areas:
SETUP / TEARDOWN SPECIALISTS: We need to pick up SOS supplies from the prior SOS hosting location, set up our own church, then pack everything up at the end of our week.
DRIVERS: Our guests will need morning and / or evening transportation to and from their places of business within about a 30-minute ride from First Presbyterian, as well as occasional evening shuttle drives to the nearby Farmington Area YMCA so clients can make use of shower facilities there.
OVERNIGHT HOSTS: We need a combination of female and male supervisors to provide hosting for our guests.
DISHWASHERS: Following breakfast and after dinner, table service needs to be cleaned.
LAUNDRY VOLUNTEERS: Guests will drop off their linens to be washed, dried and returned a few mornings during the week.
LUNCH PACKERS: We need help each evening preparing and packing sack lunches for our guests for the next day.
GROCERY SHOPPERS: We need to purchase food for our guest in advance, plus make runs to the grocery stores during the week as needed.
Even if it's just for one day or one evening, your help would be greatly appreciated. Please contact either Chris or Emily Davis at (248) 349-5146, or chrisemilydavis@sbcglobal.net to sign up or to learn more about SOS.
Because we are hosting SOS this week, the Session will meet one week earlier than usual on Wednesday, Jan. 10 at 7:30 p.m. in Room 208/210.
 FINAL REMINDER: Annual reports are due by Monday, Jan. 8
Please turn in all reports to be included in the 2017 Annual Report by Monday, January 8, 2018.  The 2017 Annual Report will be emailed to members who have signed up through the church website.  A few hard copies will be available at the welcome center in late January. The Annual Meeting will be held on Sunday, February 4, 2018, in the sanctuary immediately following worship.
Call to Annual Meeting on Sunday, Feb. 4
The Session has called the Annual Congregational Meeting for Sunday, February 4, 2018, immediately following worship.  The call of the meeting is to:
To receive the reports of the Session and its officers and committees, the Board of Deacons, and other organizations of the congregation.
To conduct the annual meeting of the Corporation.
And any other appropriate congregation business.
The deadline for articles for the February-March FYI is Wednesday, Jan. 17!
Congregational News & Concerns
 2018 Offering Envelopes available
Those who have used numbered envelopes in 2017 will automatically receive envelopes for 2018.  If you have NOT used envelopes this year, but DO wish to have them for next year, please contact the church office to make your request known.  Numbered envelopes facilitate the speed and accuracy of the data entry process, so we do encourage you to use envelopes if you contribute manually on a regular basis.  We also encourage the use of electronic debit.  If you wish to submit your pledge electronically from your account, please call Jerry Scheel, Financial Secretary, to have the forms mailed to you.  Questions? Contact Jerry Scheel or call the church office at (248) 474-6170.
2018 Per Capita Apportionment
One way that the Presbyterian Church (U.S.A.) ensures that administrative costs are covered and that giving for specific mission, such as disaster and hunger relief, goes to those efforts alone, is to assess each church a per member or "per capita" amount.  Through this assessment, we share the costs of being Presbyterian and bear witness that we are not an isolated congregation, but serve together with other Christians in the Reformed tradition throughout the country and world.
The Per Capita on each of our active members is $26.33.  (Of that, $7.73 is for the General Assembly; $3.25 for the Synod of the Covenant; and $15.35 is for the Presbytery of Detroit.)  As a church, we will be paying a total of $9,426.14.
We do not require, but invite, you to pay your per capita – what some refer to as "church dues".  Please send that amount for each active member in your household (ages confirmation and above) with checks payable to the First Presbyterian Church of Farmington.  On the memo line write "Per Capita."
Mission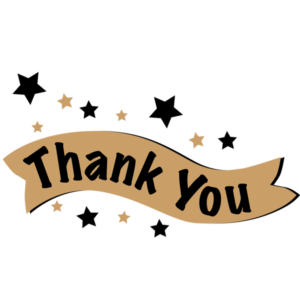 The Mission Ministry Team has nearly concluded a very busy and fulfilling year. We are so fortunate to have such a generous and giving congregations.  You have our heartfelt appreciation as well as the thanks of those we support.  Check out the Kudos section below from a few thank you letters.  We couldn't do it without you!
2018 worship flower sign-up has dates available
Please consider giving flowers ($23 per arrangement) to enhance our worship services in memory of a loved one or to recognize a special occasion such as a birthday or anniversary.  More than one arrangement may be ordered for any Sunday.  You may take the flowers with you after the worship service or leave them and they will be delivered to one of our homebound members.  The sign-up sheet is available on the kiosk in area outside Knox Fellowship Hall.  For more information, please call the church office (248) 474-6170.
How about ushering in the New Year?
Do you like to meet and greet?  Like to help people?  Like being able to move around?  We're looking for people who can give the congregation a hand every eight weeks, or occasional substituting, as an usher.  Please contact Irwin Moyna for details.
Sunday morning greeters needed
The Greeting Team provides warm welcomes and greetings to all who enter our church.  We are in need of some volunteers!  We believe there are fellow worshipers willing to extend the hand of welcome if we were to ask. We are asking!!  We have opening for regular rotation (one Sunday every other month) or fill in dates. If you would like more information or have questions, please contact Manny Sharpe.
Sunday morning Hospitality Time hosts needed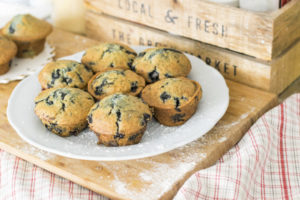 Are you looking for a way to contribute your time and talents to your church family?  Serving goodies during Hospitality Time after worship may be just the thing for you – or you and a friend.  It involves making lemonade and putting treats and snacks on plates before church (about 30 minutes) and serving refreshments for about a half hour after the service.  Refreshments can be provided by you or purchased by the church.  The sign-up sheet is posted on the kiosk.  Blank dates can be filled in by volunteers.  The goal is to host Hospitality Time after every service.  If you enjoy conversation, mingling or making new friends, this is an opportunity for you, so sign up to host Hospitality Time based on your availability.  It also provides an opportunity to each of us to invite visitors to join us for coffee and conversation.
Calling all Bakers
The Worship Ministry Team is seeking communion bread bakers.  We have a good recipe fine-tuned over many years by Marcia Howe.  You don't need to be a great baker to make it, as the bread recipe is easy.  Please contact Pam Jusino for details.
December Session Highlights
At the December 20 Session Meeting, the Session took the following actions:
Called the Annual Meeting of the Congregation for Sunday, February 4, 2018, after Worship.
Changed the January Session meeting to January 10, 2018, to avoid the week that we host SOS.
Approved the building of shelves in the coffee area near the kiosk to neaten up the area where food and other donations are collected.
In Our Prayers
Names withheld from the webversion.
Friends and members who are ill, impacted by he hurricanes that hit Texas, Florida & Puerto Rico, the earthquakes in Mexico, the wild fires in California and the tragic deaths because of gun violence and terrorism, as well as those who put themselves in harm's way to assist them.
We pray for the grieving,  those in nursing homes, and serving in the military.
Kudos and thanks
Many thanks to the Prayer Shawl Ministry for the warm lap robe.  It kept me nice and warm during my recovery.  And a special thank you to my church family for the many cards and notes I received during my convalescence.  They provided me with comfort, inspiration and connection to my church family during my recovery.        Mary Larson
The Farmington Area Goodfellows would like to thank you for your generous donation of $1,000.  For those in our community who are considered at-risk, the holidays can be a challenging time.  Last year, thanks to support from friends like you, we helped almost 500 of our neighbors in need.  These children, families and senior in-need in our Holiday Assistance Program received over 32,000 non-perishable food items, over 160 boxes of diapers and baby wipes, more than 1,500 toys and 1.500 age-appropriate books. On behalf of the Goodfellows and the hundreds of residents we will support this holiday season, thank you again for your generous donation.  Richard Lerner, President and General Chairman
The Michigan Roundtable would to thank you for the $476.25 contribution.  Your contribution provides support for our work to help make the places we work and live become places where all people are welcomed and treated fairly. Since 194 we have gathered people from all across the state, empowering individual and communities to advance equity and opportunity for all.  Through our products and programs, we educate people about our history and the resultant challenges faced by our neighbors and colleagues. We work to prepare youth and adults to become leaders in the work for transformation change.  Thank you for your strong support over the years. Please let me know if there is any way my colleagues and I might be of assistance to the First Presbyterian community in Farmington Hills.                                                                                    Steven P. Spreitzer, President and CEO
Thank you so much for your generous gift of $100 toward the purchase of fleece jackets for the Freedom House residents!  We deeply appreciate your support.  Every year, thousands of individual and families around the work, people like you and me, daringly stand up and challenge injustice in their home country.  Without saying a word of goodbye to their loved ones, they then courageously make their way to Freedom House.  Our mission is to uphold a fundamental American Principle, one inscribed on the base of the Statue of Liberty, of providing safety to those "yearning to breathe free."  The hope of this freedom is kept alive because of you. On behalf of residents and staff, thank you from the bottom of hearts.                                                         Deborah A. Drennan, Executive Director
On behalf of the Board of Directors of Rebuilding Together Oakland County (RTOC), I would like to thank you for your most generous contribution.  Your support (along with the support of many other contributors) and over 1,000 volunteers will help RTOC make a difference in the lives of homeowners in community across Oakland County throughout our 2017/18 fiscal year. Our work, which includes painting, plumbing, carpentry, roofing, and electrical repairs, focuses on providing warmth and safety to our homeowners.  For our disabled homeowners we build ramps, install grad bars, and make modifications that allow these citizens to live safely and "age in place."  All these repairs are totally free for the homeowners thanks to contributors like you.  Thank you for your support and thoughtfulness which will enable us to preserve homes for low-income, elderly, disabled and families with children in Oakland County.                                                                                                                      Halie Black, Executive Director
From our Friends at Samaritan Counseling Center