Headlines
Ash Wednesday, Holy Week services and Easter worship
February 14 @ 7:30p.m.       Ash Wednesday Taize Worship service
March 29 @ 7:00 p.m.        Maundy Thursday  Holy Communion and Tennebrae service in the sanctuary
March 30 @ 12:00 Noon       Good Friday Ecumenical service; location to be announced
April 1 @ 10:00 a.m.               Easter Worship The Resurrection of Our Lord and Holy Communion    Brunch after service
April 1 @ 7:00 p.m.                 Easter Evening Worship Evening service and Holy Communion
April 2                                      Easter Monday   Church office and building closed
 Maundy Thursday and Good Friday services
We will join together for a Maundy Thursday service in the sanctuary on Thursday, March 29 at 7:00 p.m.  There will be song, prayer, scripture, and a meditation as we remember the arrest of Jesus and the desertion by the disciples.   We will also partake of the Lord's Supper through intinction.  Plan to attend this meaningful service that leads us toward the celebration of Easter.
The Farmington Area Interfaith Association will hold an ecumenical Good Friday Service on Friday, March 30 at 12:00 noon at a church to be determined.  Watch the Sunday bulletins for updates.  A combined choir from participating churches will sing.  If you would like to be a part of the choir, please meet at the host church at 11:00 a.m. to rehearse.
One Great Hour of Sharing
One Great Hour of Sharing (OGHS) donations support ministries for disaster response, refugee assistance and resettlement, and community development that help people in our country and throughout the world find safe refuge, start new lives, and work together to strengthen their families and communities.
The OGHS offering will be received on Palm Sunday, March 29 and Easter Sunday, April 1.  Please use the designated envelope in your offering envelopes box or in the pew racks, or simply write OGHS on the memo line of your check.
Join us for Easter brunch
A buffet brunch will be served following the 10:00 a.m. worship service and everyone is invited!  Brunch will consist of egg casseroles, pancakes, sausage and fruit. There will also be an Easter egg hunt for children and youth after 11:15 a.m.  If you can help with set-up or clean-up, please contact Eddie Matteson.  Join us for this family-focused Easter celebration.
Annual Meeting is February 4
The Session has called the Annual Congregational Meeting for Sunday, February 4, 2018, immediately following worship.  The call of the meeting is to:
To receive the reports of the Session and its officers and committees, the Board of Deacons, and other organizations of the congregation.
To conduct the annual meeting of the Corporation.
To approve the pastor's terms of the call.
And any other appropriate congregation business.
The Annual Meeting will be Per Capita Sunday, the day when all members turn in their per capita payment of $26 per member, sometimes referred to as church dues. TA few hard copies of the 2017 Annual Report are available at the Welcome Center.  You can read it at https://farmington-pres.org/wp-content/uploads/2018/01/Annual-Report-2017-eblast.pdf.
Reminder:  Daylight Saving Time begins Sunday, March 11!
FYI Deadlines:
Wednesday, February 21 for the March FYI
Wednesday, March 21 for the April/May FYI
From Pastor Eddie
From The Pen of the Pastor…
"Behold, I am making a new heaven and a new earth."
Isaiah 65:17
Would you like to be able to go back and re-live a certain experience? Perhaps, change something you did or said that you would have rather not done or said?  I certainly would. Unfortunately, the past cannot be changed. Nevertheless, the Good News is that God is in the business of giving us new opportunities…new beginnings.
In ancient times and cultures, the New Year was a great feast of re-birth. The old has died and the new one is born. A New Year, however, is more than a change of calendars, that is, for those who are willing to risk and seize the opportunity of a new beginning. While the year is still young, we still have time to determine any changes in how we wish to live it and how we wish to be the new church. Can we address the issues of our lives, the conflicts and the challenges of our relationships, with greater creativity and with a spirit of initiative?
A realistic view of the coming weeks and months tells us that we will have times of trials. These places of darkness are many: in job loss or dissatisfaction, questions of vocations, marital problems, parenting issues, social relationships, Middle East peace process derailed, threats of nuclear confrontation at its highest level, addiction and recovery, divorce, death of a loved one, and yes, even doubts about our own faith in God. In our darkest moments (both personal and national), we need to remember our prayer life and trust that God is at work, behind the scenes, bringing about some new and wonderfully hope-filled experiences.
In just four weeks, we will be entering the spiritual "wilderness" of Lent. It is not a season for easy tasks. We are intensely aware of the encroaching darkness in our world. Lent affords us the chance to do something like a spiritual detox. So, if we have been paralyzed by the old memories from the past, now is the time to choose to begin to reform ourselves and believe that, "if I myself am different, the world will be different." Throughout the Season of Lent let us seek and grow in the Light of the World and let us be lights to those around us by resurrecting messages of hope, peace, love, and joy for all to hear.  Each of its forty days is fertile with divine hope-filled new beginnings. See you in worship.
Peace and Grace,   Rev. Eddie Jusino, Jr.
Reflection: Lent is about Letting Go
by Rev. Don Postema
Scripture
"I know my transgressions, and my sin is ever before me."  Psalm 51:3
"Gracious is the Lord and righteous, our God is full of compassion." Psalm 116:5 NEB
Reflection
David, the psalmist, seems stuck: "My sin is ever before me." He seems caught in a rut: "my sin is always confronting me." Lenten disciplines can sometimes get us stuck in that rut. Repentance can be viewed as reviving memories of old failures that plague us, groveling in guilt, wallowing in self-loathing, anxiety, and useless fears. Continually carrying around a load of negative thoughts, harsh judgments, resentments from the past that clutter our inner lives. Like the box in my storage unit at my senior citizens' residence that is full of notes and papers from seminary – over 58 years ago!! It could be a symbol of my stuckness in the past.
However, Lent is really about letting go. It is like spiritual spring-cleaning, decluttering our hearts and minds from all that hinders our relationship with God and each other. Repentance during Lent is an invitation to change our thinking, to turn away from being mired in our sin and inadequacies toward discovering the loving embrace of "our God [who] is gracious and full of compassion." During Lent we realize the basic truth that grace is the context for confession. We remember that our spiritual lives begin with grace not guilt, with pardon not confession, with freedom not fear, with the inclusive Love that approaches us from the empty tomb with arms wide open. Lent prepares us for the wonder of Easter. Repentance gratefully celebrates that our sin is always behind us, forgiven by the Crucified and Risen Christ.
Maybe this Lent I'll empty that box as a symbol of getting rid of clutter in my storage unit and in my soul, of release from my stuckness, and of letting go into the Divine embrace of grace. And get hugged into holiness all the way to Easter and beyond.
Prayer
Holy Spirit, inspire us to let go of anything that hinders our relationship with the Risen Christ. Encourage us to give up our resistance to his loving Presence in our life and to make space for an inner resurrection to New Life. Amen.
Author: Rev. Don Postema was pastor of Campus Chapel at the University of Michigan for 34 years; author of Space for God: Study and Practice of Spirituality and Prayer and Catch Your Breath: God's Invitation to Sabbath Rest.
Christian Education News and Events
February-March 2018 Nurture News
Greetings! The CE Ministry Team is now renamed the Nurture Ministry Team, in an effort to better reflect our mandate as Christians to nurture one another while growing in our faith. The PC(USA)'s Book of Order often uses the word nurture to reflect the spiritual care and love which we are called to show children and adults alike. In W-5.0203 of the Book of Order, we read, "God calls the Church to continue the teaching ministry of Jesus Christ, guiding and nurturing one another through all the seasons and transitions of life."
In that spirit, we hope that you will take advantage of numerous opportunities to enrich your spiritual life during the Lenten season. In the narthex, you will find copies of the 2018 Lenten devotional from Presbyterians Today, entitled Jesus and the Prophets. Please take one!
During Lent, we will also be embarking on a Lenten journey to Jerusalem, following in Jesus' footsteps as we recount the story of Jesus' last days. In the words of the publisher, "In this imaginative retelling, John Pritchard explores the Gospel of Luke by looking through the eyes of the disciple John. The Journey to Jerusalem follows Luke's account from Luke 9:51, as Jesus "set his face to go to Jerusalem." Perfect for individual or group study, The Journey to Jerusalem provides weekday readings for Lent, from Ash Wednesday to Good Friday, along with a poem for each Saturday. Questions for reflection and discussion are also included."
Please join Rev. Craig Aue, on Sunday mornings at 9 a.m. in Room 207, or Pastor Eddie, on Tuesday mornings at 10 am, beginning Tuesday, February 13 as we embark on The Journey to Jerusalem. Both classes will be held in the 2nd floor church library, beginning Tuesday, February 13th. Books will be available in the church office; donations of $8.40 per book are welcome to offset the cost.
Sunday, February 4 after the Annual Meeting of the Congregation, we will once again gather together for a light meal in celebration of God's abiding grace and abundant gifts.
Sunday, February 4 we will also participate in the nationwide SOUPER BOWL OF CARING, a movement which mobilizes young people to fight hunger and poverty in their local communities. Our Youth will be in the narthex before and after worship to collect your donation. 100% of your donation will be given to our local food pantries, Neighborhood House and CARES of Farmington Hills, to help them stock their shelves.
Wednesday, February 14, we will observe Ash Wednesday during a service at 7:30 p.m. and usher in the Lenten season, a 40-day period of prayer and reflection during which we prepare to celebrate the resurrection of the Lord at Easter.
Easter Sunday is April 1! Join us for an Easter Egg Hunt and Brunch after the 10 a.m. service!
May 5-6, 2018 Alma Interfaith Youth Mix @ Alma College, for Youth in Grades 9-12.
Presbytery of Detroit Youth Mission Calendar (6th-12th grade unless otherwise indicated)
Spring '18 (date to be announced): Youth/ Youth Leader Empowerment Retreat
April 22:  "Earth Day" Mission Project – Greening of Detroit
June 24– 30: Detroit Youth Mission Blast
July 16-21: Sandusky Mission Trip (with a bonus day at Cedar Point)
July 29-August 4: Montreat Youth Conference
Sep. 29: Middle School (aka Jr High) Youth Rally @ Howell Nature Center (6th-8th grade)
Please contact Jan Dennison if you are interested in participating in any of the above events.
Upcoming Events and Mission Opportunities
SOUPer Bowl of Caring is Sunday, Feb. 4
SOUPer Bowl of Caring utilizes Super Bowl weekend in America to mobilize young people to fight hunger and poverty in their local communities.  Our youth will be in the narthex before and after worship, holding soup pots to collect your donation.  All donated funds will be given to C.A.R.E.S. of Farmington Hills and Neighborhood House to help fight hunger in Farmington and Farmington Hills!  Following the Annual Meeting, we will gather in Knox Fellowship Hall for a light meal (featuring soups, of course) in celebration of God's abiding grace and abundant gifts.
PW welcomes you to a February or March meeting 
All of our Presbyterian Women Circles are open to guests and new members.  These small groups offer fellowship, friendship, support and spiritual growth, as well as opportunities for outreach.  Some of the Circles do the PW bible study and others also include book study. Many women in our church consider their Circles to be an important part of their lives.  The Circles are all very welcoming and would love to have a few additional women join them.  Contact PW Moderator Sally Kirsten (248-474-2366) or any of the Circle leaders noted in parentheses below.
There is also information on the PW bulletin board in Knox Hall, and in the annual report. There is no obligation, and you are encouraged to visit more than one Circle if you like.
Thursday, Feb. 8 and March 8:     Deborah Circle (Anne Fuller) meets at 10:00 a.m. in Knox Hall.
Tuesday, Feb. 13 and March 13:  ACTS Circle (Marcia Van Hamme) meets at 9:30 a.m. in the parlor;   BETH Circle (Ruth France) meets at noon in the church library;  Phoenix Circle (Nancy Cook) meets at 7:00 p.m. in homes. (Call for location.)
Tuesday, Feb. 20 and March 20:  Lydia Circle meets at 7:15 p.m. in the parlor. In February, Lydia will be discussing the novel Redeeming Love by Francine Rivers.  This is a retelling of the story of Hosea and Gomer, set during the Gold Rush in California in  1850.  But come even if you have not read the book.
Explore London, Wales and Scotland at Men's Gathering
The Men's Group will gather on Saturday, Feb. 17 at 8:00 a.m. for breakfast and to enjoy Tom Neal's presentation on "London, Wales and Scotland – 2017."  Learn about sites in London like Churchill's War Room, palaces, museums and the Tube, to name a few.  In Wales, find out about making slate shingles and the language.  In Scotland, learn about the Royal Mile, John Knox and whiskey.  These are some the things Tom Neal will talk about after breakfast.  Come join in the social time and casual breakfast.  Share similar experiences you had in the United Kingdom.
Men's Group meets every Tuesday
Leo's on 12 Mile at Farmington Road is the place; 8:00 a.m. is the time for the Men's Group gathering each Tuesday.  Stop by, order some breakfast and enjoy this time of fellowship.  Open to all men at First Pres.  No RSVP needed.
Neighborhood House's Cupboard is bare!
Just in the middle of flu season, Neighborhood House is running out of cleaning supplies.  But we can help by bringing in any type of cleaner (all purpose or with bleach), disinfectants, soap and other cleaning products the first two weeks in February and then again on Feb. 25 and March 4.  We are collecting paper products for Neighborhood House the first two weeks in March.  We hope you can help by bringing paper towels, toilet paper, tissues and other paper products to church on the first two Sundays in March.
Congregational Concerns
2018 Per Capita Apportionment
One way that the Presbyterian Church (U.S.A.) ensures that administrative costs are covered and that giving for specific missions, such as disaster and hunger relief, goes to those efforts alone, is to assess each church a per member or "per capita" amount.  Through this assessment, we share the costs of being Presbyterian and bear witness that we are not an isolated congregation but serve together with other Christians in the Reformed tradition throughout the country and world.
The Per Capita on each of our active members is $26.33.  (Of that, $7.73 is for the General Assembly; $3.25 for the Synod of the Covenant; and $15.35 is for the Presbytery of Detroit.)  As a church, we will be paying a total of $9,426.14.  We ask that you contribute $26, as the rounding will make it easier on our offering counters. Please pay that amount for each active member in your household (ages confirmation and above) with checks payable to the First Presbyterian Church of Farmington.  On the memo line write "Per Capita."  Or use the special "Per Capita" envelopes available in the pews through Feb. 4, "Per Capita Sunday" which is the day we will collect this special offering as well as the date of our Annual Meeting.
College Students, Military Personnel Contact Information Requested
The Deacons would like to maintain contact with our college students and military personnel. Parents, friends, please contact Charlene Diehl with addresses, email or any other information available.
 2018 Offering Envelopes
Those who have used numbered envelopes in 2017 automatically receive envelopes for 2018.  If you did NOT used envelopes in 2017, but DO wish to have them for 2018, please contact the church office to make your request known.  Numbered envelopes facilitate the speed and accuracy of the data entry process, so we do encourage you to use envelopes if you contribute manually on a regular basis.  We also encourage the use of electronic debit. If you wish to submit your pledge electronically from your account starting in February, please call Financial Secretary Jerry Scheel to have the form mailed to you.  Questions?  Contact Jerry Scheel or call the church office at (248) 474-6170.
Hat and Mitten Tree
Once again, our church family has demonstrated how we live our faith. The 2017 First Presbyterian hat and mitten tree was an amazing success with so many donations of purchased and beautifully handmade items.
Donations included:
77 hats
7 handmade hat and scarf sets
47 pairs of gloves
22 pairs of handmade mittens,
53 pairs of adult and children's socks
55 pairs of underwear
The total value of these items was $2,538.  They were all extremely gratefully received by Neighborhood House who will be distributing them throughout the winter to schoolchildren and families in the Farmington, Farmington Hills area. Many, many thanks for your generosity to our needy brothers and sisters in this extremely cold winter.
Linda Clew,  P.W. Vice Moderator, Justice and Peace
Liturgist Training Session
Back by popular demand, another liturgist training session will be held on Saturday, Feb. 10 from 10:00 a.m. -12 noon in the sanctuary. Jerry Custer, our Minister of Music, will again lead this training session to help you feel confident assisting Pastor during worship.  Share your talents with the congregation by helping to lead worship service — you'll find it a satisfying experience. There's no charge and the skills you learn in this training will also help improve your public speaking and confidence. There's a sign-up sheet on the kiosk in the area outside Knox Fellowship Hall where you can register your interest. All ages welcome.
2018 Worship Flower sign-up available 
Please consider giving flowers in memory of a loved one or to recognize a special occasion such as a birthday or anniversary or to the glory of God.  An arrangement is $23 and enhances our worship services.  More than one arrangement may be ordered for any Sunday. You may take the flowers with you after the worship service or leave them so that they can be delivered to one of our homebound members.  The sign-up sheet is available on the kiosk in the area outside Knox Fellowship Hall.  For more information, call the church office (248) 474-6170.
Hospitality Time looking for hosts
There are plenty of opportunities to host our Hospitality Time following worship.  A sign-up sheet is available on the kiosk to record your generous willingness to host and assist in reinforcing our welcoming presence with friends old and new.
Check out the Church's Facebook Page!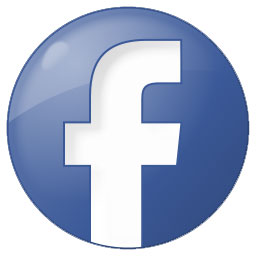 For those of you who use Facebook, if you have not "liked" our church page, please start by looking up First Presbyterian Church of Farmington and clicking the "like" icon.  Once you have "liked" the page you will receive interesting church news including notice of upcoming events. We need as many people as possible to "like" our page AND for those who are on Facebook to "like" and "share" events and happenings at the church on our timeline.  Sharing is a great way to spread the good news about First Pres!
Troop 179 News February – March 2018
Troop 179 is very thankful to be at the First Presbyterian Church of Farmington.  We would like, in this first newsletter, to give a little background of the unit. We have been a chartered Boy Scout Troop/Venture Crew since April 1966 and have been at our church since 1988. We have about 100 to 140 youth in the unit annually and are running about 10% female members in our Venture unit. We are a highly recognized and regarded troop in the council and provide the entire Boy Scout program to our scouts and scouters.
Troop 179 Current Activities
In January we had our International Dinner, held our troop unit leader elections and had a night out at Zap Zone (always a favorite with the youth).  We also went skiing and snowmobiling on two different weekends. We also helped prepare the church for hosting SOS for a week in January.
In February-March we will be holding our troop open house for new Cub Scouts to join us and will be camping out for our Polar-Bear weekend as well as holding some adult leader training sessions. Our Venture Crew will be hiking the Chief Pontiac Trail for certification in weekend hiking.  In March we will be continuing our joint scout nights with new Cubs welcome to visit us. We will also have a weekend shooting sports outing for all scouts and Venturers to enjoy.
We hope you will follow our newsletters.  All church members are welcome at our troop meetings on Tuesday nights at 7PM.
Thanks to you all,  Troop 179
Have Box Tops for Education at home?
Please cut them out bring, them in and put them in the collection box for Hillside Elementary School. Each box top coupon is worth 10 cents for Hillside educational programs. With just a little effort, we can add significant financial to support our adopted school. Look for the plaid box in the Narthex and add your 10 cents! If you have any questions, please call Martha Countegan at 248-324-2686.
January Session Highlights
At its January 10 meeting, the Session:
Approved the 2018 Budget and the 2017 Annual Statistical Report.Both documents will be included in the 2017 Annual Report being published for the February 4, 2018 Annual Meeting of the Congregation.
Approved a $2,500 increase in the Pastor's compensation package for 2018.
Approved Pastor Eddie's staffing priorities for 2018.
Donated the entire freewill donations, totaling $647.50, collected during the Wayne State concert in December to the Wayne State University Music Department scholarship fund.
Accepted with regret Jayme Slais' resignation from the Session.
We keep in our prayers
Note:  Names withheld from the web-version of the newsletter
We hold in our prayers:  Members and friends who are ill.
We also hold in prayer those impacted by the hurricanes that hit Texas, Florida and Puerto Rico, the earthquakes in Mexico, the wild fires in California and the tragic deaths because of gun violence and terrorism, as well as those who put themselves in harm's way to assist them.
And prayers for the grieving:
We remember members who are homebound, in nursing homes, and assisted living:  P
And those serving in the military:ps.
Congratulations and Thank You Messages
Thank you so much!  The families had a marvelous time.  They were so surprised and happy.  The extra bag and supplies you gave us came in handy as it looks like we had one more child than anticipated.  Fortunately, we were able to make a full bag for the last one.  Thank you and your church again for these blessings.  I enjoyed meeting the first lady of your church Wednesday night.  I hope she comes back.
Andree, Calvin East PC and the Calvin Church WORD (Working on Reading Development) families thank you and First Pres of Farmington.
Congratulations to Patryk Piontek, who has completed his enlistment with the U.S. Marines and is preparing for the next phase of his life.  Our prayers have been answered that he has returned home safely to his family.
We were overwhelmed with the support we received during Bill's recent hospitalization, surgery and continued recovery.  Meals and cleaning help were provided to enable Mary to remain at home.  Visits to Bill were very welcome and the cards were greatly appreciated.  After his discharge, Bill was given many rides to doctor's appointments, to attend church on the 14th and breakfast at Leo's several times.  This congregation is truly loving and caring.  We are thankful for your support.            Bill & Mary Kinney
Thanks so much for all of the wonderful cards and notes.  My mail often arrives in batches since my son handles billing paying and mail management.  I have been enjoying reading Christmas, Thanksgiving and even Halloween cards. I'm so grateful for my church family at First Presbyterian.         Mary Stevens
To Members of the First Presbyterian Church: Thank you so much for the beautiful shawl – it brought and continues to bring me a lot of comfort as I am recovering. Thank you also for your kind thoughts and prayers.
Sincerely, Sarmistha (Rumu) Khetrapal
Congratulations to Tom Neal on his recognition with the President's Citation for Outstanding Optimist Club Member 2016-2017.  "In the history of every Club, there is one Members said to embody the spirit and essence of Optimism, who has been the Club's inspiration, and has contributed in an exceptional way to the advancement of Optimism in the Club and the community." The President's Citation is bestowed upon an individual who has demonstrated an exception dedication, care and love the Club, Club Members, District and Optimist International by the President of Optimist International.  Way to go, Tom!
Thank you for your donation of $500 to South Oakland Shelter on 12/22/2017. Your gift enables us to fulfill our mission of ending homelessness by providing, shelter, housing, and supportive services to individuals and families in need. Last year we were able to provide 10,995 nights of emergency shelter and house 405 individuals because of the kindness of donors like you. On behalf of our shelter guests and clients who benefit from your generosity, we want to express our sincere appreciation for your commitment to helping others in need.
Ryan Hertz, President and CEO
News from the Samaritan Counseling Center of Southeastern Michigan
SCC is excited to announce the following addition to our staff:
Rita Valade, Ph.D., LMSW, M.A. – Clinician in Samaritan Counseling Center's Sisters of Mercy (Farmington Hills) office.
UPCOMING EVENTS:
Creative Self-care Program
This is a 10-week Art Therapy Program for adults who are seeking alternative methods of maintaining self-care.  Each week will focus on a different component of self-care and will encourage creative self-exploration.
DATES:             Every Wednesday beginning January 10, 2018 until March 14, 2018
TIME:                6:30-8:00 p.m.
LOCATION:      Samaritan Counseling Center, 29887 West 11 Mile Road, Farmington Hills, MI 48336, in the Park Place room
FEE:                  $25/session plus a one-time material fee of $25
Preparation for Marriage Workshop
This workshop, led by experienced leaders, provides opportunities for couples to identify and explore both strengths and areas of potential difficulties in their relationship.  Couples will consider the complexity of marriage, recognize what each individual brings to this relationship, and clarify the expectations both have as they enter into this commitment.
DATE:                February 17, 2018
TIME:                 9:00 am to 5:00 pm
LOCATION:      First UMC of Birmingham, 1589 West Maple, Birmingham
FEE:                  $225 per couple.  A $125 deposit is required at registration
DATE:                April 21, 2018
TIME:                 9:00 am to 5:00 pm
LOCATION:      Nardin Park UMC, 29887 W. 11 Mile Road, Farmington Hills
FEE:                  $225 per couple.  A $125 deposit is required at registration
Please contact SCC's main office at (248) 474-4701 to register.  Additional workshops will be held on April 4, June 10 and September 23.  For further information, please visit SCC's website at sccmich.org.