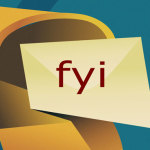 Headlines
Wednesday Vespers Includes Communion
Enjoy a mid-week spiritual boost with Vespers returning weekly through August 30. This 30-minute informal service starts at 7:00 p.m. and will include a celebration of the Lord's Supper. Join us in the sanctuary for a time of worship and fellowship.
New Member Class on June 11
All are welcome to participate in our June 11 New Member Class and light luncheon to learn more about our church and its ministries. The class will begin at 11:30 a.m. and includes a light lunch.  Complimentary child care will be available. There will also be an opportunity to be received into membership during worship on Sunday, June 25.  If you'd like to attend the class, please call the church office so we know how many will join us for the class after worship next week.
Support Cereal for Summer
Children look forward to summer vacation – and long days outside with no homework.  But for kids who rely on receiving a subsidized breakfast and lunch at school, the long days of summer can also mean long days without enough to eat. So the Presbytery of Detroit invited our church to join Cereal for Summer!  The goal is to provide cereal and other breakfast items to children through Presbytery's food pantries and meal programs so we can help families bridge the meal gap during the summer.  With 1 in 6 children in the metro Detroit area considered food insecure, this extra food is critically needed.  We will collect boxes of cereal (any kind), breakfast bars, non-perishable milk, juice boxes and boxes of raisins in a box near the coffee pots. Donations will be turned in at the Presbytery meeting on June 13.
Preschool News
Farmington Presbyterian Preschool has openings for children in its programs for three-year-olds and also for two-and-a-half-year-olds.  The Preschool also is looking for an experienced and energetic teacher for our program for 2-1/2 year olds on Monday and Wednesday mornings starting this Fall.  If either opportunity sounds like a fit for you or someone you know, please contact Michelle Kreager at (248) 778-8975 or michelle.kreager at yahoo dot com.
Save this date to be of service
Second Mile Center is hosting an all-day Health Festival on Saturday, July 15. More than 100 volunteers are needed to assist with the 150-plus patients that reap the benefits of a rare opportunity for a health screening. Perhaps you could contribute a few hours, a few personal hygiene items and, most importantly, a lot of prayers. Sign up information is available in the narthex or speak with Ginny Hubble or any member of PW.  Together we support mission for God's people in God's world.
Crafters and Baker Needed
We will have another Music Ministry Fund Raiser on Saturday and Sunday November 11th and 12th at First Presbyterian Church.  This year we are opening the event to outside vendors.  Thank you for making last year's sale so successful!  Anyone who loves to do crafts, make jams, jellies or salsas, or bake holiday treats are welcome.  Space size will be 10 feet by 10 feet.  For more information or to reserve a space, please contact Deborah Draper (248) 579-6053 or thehandweaver@gmail.com.
Deadline for articles for the July/August FYI is Wednesday, June 14!
From the Pen of the Pastor
        Parables from Life
Pam and I enjoy watching "Blue Bloods." As a practice, we do not like to watch violent TV shows, but with "Blue Bloods," we make an exception. What we like, in fact, love, is that the show always ends with the family praying, offering grace, as they all gather around the table for their Sunday supper after having gone to church. A recent episode had both the Chaplain and the youngest of the sons, Jamie Reagan, an NYC Blue, struggling with their faith.
Faith. Webster's says faith is "having a complete trust or confidence in someone or something" The Bible defines faith as "being sure of what we hope for and certain of what we do not see" (Hebrews 11:1), which reminds me of a parable from life that my pastor and mentor, Rev. Charles Shields, once shared with me and others. It had to do with a Polaroid camera and instant pictures.
Have you ever used a Polaroid camera? Remember them? A thing of the past. Remember inserting the cartridge/film…then snap the picture, and wait. The film is ejected from the front of the camera and there you are holding in your hands a dark oily square of paper. At first you think nothing is happening, then, the image begins to emerge. Initially hazy and indistinct. As the chemicals dry, you begin to see the image getting clearer and clearer. Just a few minutes and you can see what was there in the first place. Just like our faith.
Something happens inside of us when we've been exposed to God. At first it may seem like nothing's developing, 'til sometime later (often months or even years), when an image begins to appear in our hearts, initially hazy and indistinct. But if we stay with it, our sense of God will become clearer…until finally we see what was there in the first place.
My favorite line in the "Blue Bloods" episode was when the Chaplain, who is about ready to throw in the towel, and in the midst of having a conversation with the police Commissioner, played by Tom Selleck, says, "Keeping faith is like sitting by the phone, it never rings."
The end of school is upon us and the summer season begins. No matter how young or old we are or where your summer vacation might take you, remember that faith is a year-long, life-long journey. God does not take a vacation from us.  God wants us to stay close to God and to one another throughout the fun and sunny days of summer. Summer is the ultimate Sabbath time.  Leisurely, reconnect with your faith in ways you might not normally do so, and see what "develops." See you in worship!
Peace & Grace,
Pastor Eddie
Christian Education News
Don't forget to re-enroll your Kroger card
More than six years ago we enrolled in the Kroger Community rewards program.  Since that time we have received more than $2,500, which supports our youth mission programs. A big THANKS goes to those Kroger shoppers who have registered their cards and designated FPC as the recipient of Reward Dollars.  Each shopper must re-enroll their card in the program annually so that we continue to earn rewards during the coming year. It's easy to enroll or re-enroll in Kroger Rewards. Visit www.krogercommunityrewards.com, click on "Michigan" and click "Enroll" to register for the first time or click "Re-enroll" to re-register.  All participants must have a valid online account at Kroger.com and need to sign up online to participate.  Please take a minute to do so.  Thank you for your support!
June 2017 Christian Education Events for all ages!
Ongoing Christian Education Classes
Sundays @ 9 am    Adult Education Hour, 2nd floor Church Library
Sundays @ 10:15 am Sunday School for Grades K-5 in Room 207
Tuesdays @ 10 am   Pastor's Bible Study, 2nd floor Church Library (weekly through June 13)
Wednesdays @ 7:00 pm Vespers with Communion, Sanctuary (weekly through Aug. 30, except July 5)
NEW!! "Prayground" in the narthex!
Does your little one need a break from sitting in the sanctuary? Listen to the service from the narthex while your children enjoy Bible-themed books, toys, and games! Or, find our loving nursery attendants, Ms. Dawn and Ms. Sandy, at the back of the narthex and up the steps every Sunday! Of course, children are ALWAYS welcome to remain in worship with their family!
Upcoming Special Christian Education Events
June 4 is Mission Trip Commissioning and Graduate Recognition
Join us in worship at 10 am to recognize this year's Graduates and commission our Mexico Mission Trip participants for their service in Mexico's Yucatan peninsula June 24-July 1!
June 18 is Christian Education Ministry Recognition During our 10 am worship service, please join us as we celebrate the dedication of our volunteers to the faith formation and spiritual enrichment of our congregation!
Join "Stars in the Park" Thursday evenings, June 22-August 17 Come to Heritage Park on Thursday evenings between 6 & 7 pm. Bring family & friends, lawn chairs or blankets, picnic fare and drinks. Meet at the top of the hill in front of the Amphitheater and enjoy a time of fellowship before the concert begins at 7 pm. (Please note: No alcohol is allowed in city parks. In the event of inclement weather, please meet at the Costick Center on 11 Mile, just east of Middlebelt Road.)
Keep Youth in your prayers on Saturday, June 24-Saturday, July 1 Please keep the mission trip participants from FPC Farmington and FPC Birmingham in your prayers this week as we travel to Leona Vicario, Mexico in Mexico's Yucatan Peninsula. We will be continuing to build a high school for the local villages, and offering an afternoon Vacation Bible School for the local children.
July 6-10, 2017 is PC(USA) Big Tent 2017 Gathering at Washington University, St. Louis, MO. Please contact Deb Lum if you're interested in joining the trip!!
July 24-July 29 Youth Missions – The youth mission trip to Sandusky (Ohio) has been replaced with the Presbytery of Detroit trip to the Montreat Conference Center on July 30-August 5. See information below.
July 30-August 5 Presbytery of Detroit trip to Montreat Conference Center, for those entering Grades 9 and above in Fall 2017. Contact Charon Barconey or Josh Archey for more information!
July 31-August 4, 9:30 am- 12 noon "God & Me @ Sea" Vacation Bible School at Antioch Lutheran Church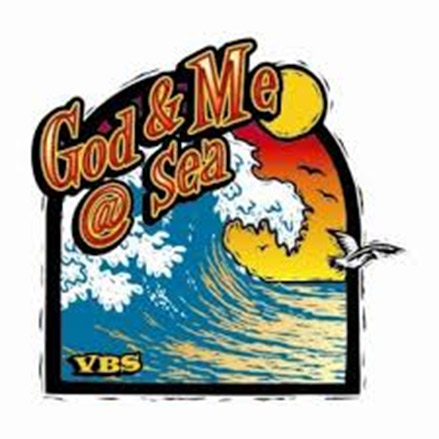 Join Antioch Lutheran, First Presbyterian, and North Congregational for a week of Bible time fun that's all about water! Creation, Noah's Ark, Jonah and the Whale, Jesus Walks on Water, and the Disciples Fill their Nets are the stories about which we will learn, play, and sing! Please look for VBS registration info elsewhere on the church website and at the Info Table in the narthex! All Children entering Kindergarten through 5th grade are invited to attend. Adults and those entering Grade 6 and up are invited to volunteer! Please contact Josh Archey if you would like to volunteer!
Mission and Fellowship Opportunities
From the Mission Ministry Team…
Please add June 25 to your summer calendar for Gathering for Greater Good: Rekindle Kindness!  Pack up your family and a picnic lunch and head to Riley Park from 2-5 pm. Join old and new friends for an afternoon of old fashioned fun, games, entertainment and raffle prizes to benefit Freedom House. Freedom House has been serving victims of human trafficking and survivors of torture and persecution for 34 years. Two months ago, Freedom House was informed that their funding from HUD would not be renewed—that's 60% of their budget. At that point, our mission committee decided to take $1,000 from the "emerging causes" portion of our budget to support the 35-45 residents. That funding was recently restored for this year only following an ardent appeals campaign and pressure from supporters. Freedom House is working to develop sustainable funding sources for the future. But their needs are great, especially to provide transportation for their residents to school, religious services, ESL classes, and medical and legal appointments. Planning the June 25 event is a group of Farmington/Farmington Hills women, some of whom are Freedom House volunteers and some are on our church's Preschool board.
For nearly 35 years, the Coalition of Temporary Shelters (COTS) has been sheltering an average of 900 men, women and children daily. I know firsthand what a life saver COTS provided some of our patients when I ran a non-profit home health agency in Detroit. Our social workers often called COTS to help on a short-term basis and we worked together to find permanent housing, especially for some of our moms and newborns. I'm proud to say that First Pres has been a supporter of COTS for a number of years. This year we contributed $750 from our mission budget.
Southwest Detroit Immigrant and Refugee Center provides low-cost legal services to immigrants and refugees seeking to make a home in the city of Detroit. The staff of attorneys, law students and legal assistants is led by Kevin Piecuch, an attorney and a Presbyterian minister. Last year the Mission Committee met with Kevin and were particularly moved by his story of appearing in court on behalf of a 13-year-old boy who arrived in Detroit alone from Central America. We donated $500 to provide legal services. In addition to contributions, SWDIRC needs volunteers (Spanish and Arabic speakers, house renovators, business mentors).
Update on Alexander Food Pantry from Carol Greening. "We are most grateful to Ken Massey and the Graham E. Smith Memorial Foundation for taking on the responsibility for the oversight of the Alexander Food Pantry effective Nov. 1, 2016. As of January 13, 2017, we received the wonderful news that we will not need to move to another location as the GES Foundation and the Archdiocese of Detroit have reached an agreement on the purchase of the entire St. Al's property. The agreement was signed on Valentine's Day allowing us to move forward to stability and increased services. We learned on May 4, 2017 that the deal was officially closed with the Archdiocese of Detroit."  She went on to thank First Pres for our donation in April that helped with preparing 80 Easter boxes for families in the community.
Good news! The preliminary report shows more than $27,000 was raised by nearly 200 walkers from the F/FH community on the Crop Walk on May 7. Since donations were also made on line, the final results aren't yet available.  One-fourth of the funds raised stay in the Farmington/Farmington Hills community and will be given to food pantries at Alexanders, Neighborhood House, Yad Ezra, and the Salvation Army. Many thanks to Mary Carson, Dorothy Tait and Dan Piontek for coordinating our church's efforts.
Karen Linnell, Chair, Mission Ministry
Summer Music has started for singers and musicians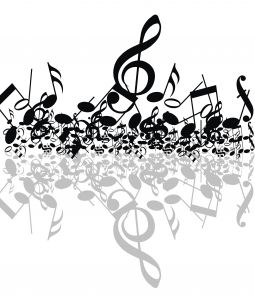 Here at First Pres, we give our hard-working Chancel Choir a break during the summer months. But because God never stops loving us, our worship doesn't take a break either. This summer, we continue one tradition and start a new one: Summer Music beginning on Sunday, June 4 — Pentecost — and continuing until Sunday, September 3.
Here's how Summer Choir works: show up in the chancel at 9:15 am on Sunday to rehearse an anthem (either an easy one, or one we've sung before, or both). Sing it at the 10am service, and then return to sit with your family and friends in the pews for the rest of worship. All are welcome. If you sing with the choir during the year, you're invited. If you don't sing with the choir but want to sing for a week, you're invited. If you've always wanted to sing with the choir, but never have, you're invited. ALL are welcome!
No long-term commitment required. Drop in and sing as you wish, when you wish.
We're also looking for anyone who'd like to offer their gifts as a soloist or duet partner for summer worship as well. Do you play an instrument, and want to play it in church? Do you have a duet or trio to enhance our time together? We invite you to bring it to God. Just let Dr. Jerry know, so that we can schedule time to rehearse it and share it in worship. Remember: it doesn't have to be perfect to be beautiful!
Making a difference at Fort Street Presbyterian Church
Did you know that a group of people from First Presbyterian Church of Farmington goes to Fort Street Presbyterian Church on the 4th Thursday of each month to prepare and serve lunch?  They take clothing, shoes, and jackets whenever there are donations available. You can leave your donations by/on the clothes racks in the coffee hour area.  Please be sure to label your donations "FORT STREET."  We are always looking for other volunteers to help.  If you have questions or would like to help, please see Jan Sell.  Many thanks for your continued support of this mission outreach project.
Congregational Concerns
May Session Highlights
At its May 17 Session meeting, met in a joint meeting with the Deacons to thank those who are completing their terms, and to welcome those who are beginning their terms on the respective boards.
The Session also:
Approved a request to invite Italian pianist Francesco Attesti to perform in our sanctuary on Sunday, October 8, 2017
Approved a request to enter a First Presbyterian Church float in the Founder's Day Parade on July 22, 2017
Dismissed the New Pastor Transition Team with thanks to Chris Davis, Sarah Gidley, Deb Jackson Lum, Leslie Moyna, Bob Van Hamme, Randy Wright, Sharon Cressman (and Jan Dolan in memoriam)
We keep in our prayers
We hold in our prayers members who are homebound, in nursing homes, and assisted living:  Names withheld from online version of the FYI.
And those serving in the military:  Names withheld from online version of the FYI.
And prayers for the grieving: Names withheld from online version of the FYI.
Kudos & thank yous
"Dear friends at First Presbyterian, I would like to thank you for your kindness and help at the time of my mother's (Amy Kleinschmit) death. The funeral was very special and one that would have touched my mom's heart.  We met many people who said such kind things about her. The luncheon was lovely and we are grateful to the Presbyterian Women for the delicious food and the pretty centerpieces. She loved it when forsythia bloomed in the spring and tulips were her favorite flower because of her Dutch heritage, so the centerpieces were perfect. Reverend Eddie, my brothers and I are most appreciative of your spiritual guidance at a time when we needed it most.  Your church has been a source of comfort for my mom for many years. Without the support of the people there, her last few years could have been difficult. Instead, she found friendship and a sense of family that made her life rich and fulfilled. Thank you again from all of Amy's family."
Kudos to Nathan Malisow on his performance in Seussical Jr. at Geisler Middle School in Walled Lake in May.
Much thanks to the congregation for its generous support of the recent Mother's Day Flower Sale, benefiting the Senior High Mexico Mission Trip. The sale raised $194 in much-needed donations for the upcoming trip. And special thanks to English Gardens for providing carnations at cost for the Mother's Day Flower Sale, a great show of community support for this year's senior high mission trip to Mexico!
Two meditations©
By Richard Spurgeon
Our years are not as those of the stars of heaven, but like those of the sparrow that God loves and whose heartbeats He has numbered.
So there falls to us the bewildered pain from what at moments can only seem like irremediable loss: the fading memory of a face we will not see in this world again…the sound of an absent voice…the touch of an absent hand.
Now it is for us to recall the courage of those whom we loved and who have gone before us, to forgive their faults and follow as we can in their ways of wisdom and quiet righteousness. May we also feel the grace of God's healing hand, and know the gift of transfigured sorrow.
For your word, O Lord, Our Father, is like the promise of Spring: love and new life will flourish, and the world will bloom.
© 2017 Richard Martin Spurgeon
Where is He who made the birds of heaven and all creatures beneath the seas, who marked the order of the firmament and set the course of the shadowed waters of the deep?
Speaking … silent … in the heart of all things.
Oh Lord, may I know and be led by Your redeeming love. May my heart dance and my lips declare Your dominion in even this dark hour.
© 2017 Richard Martin Spurgeon