Headlines
Peace & Global Witness Offering: Blessed are the Peacemakers
The Peace & Global Witness Offering is received during the Season of Peace.  Our church observed Peacemaking Sunday on October 1. Your generous gifts to the Peace & Global Witness Offering enable the church to promote the Peace of Christ by addressing systems of injustice across the world.  The offering will be used by the Presbyterian Mission Agency (GA) to advocate for peace and justice in cultures of violence, including our own, through collaborative projects of education and Christian witness.  The 25% retained by each church will be invested in local responses to injustice and violence.  Another 25% goes to the Mid Council Peace Initiative that links congregations in ministries of peace and reconciliation throughout presbyteries and synods.
It's harvest time
Every Sunday morning until there is a hard frost we will continue to collect fresh produce from the church gardens for CARES, formerly known as St. Alexander's Food Pantry. So far this year our church has donated 325 pounds of fresh produce to CARES.  Donations are still accepted in the bin outside the front door of our church.  If you do not have garden produce, consider stopping by the Farmer's Market in downtown Farmington on Saturdays to pick up some vegetables and fruit to donate.  Your contributions are greatly appreciated and help the children and families in our community who need assistance and are thankful for your generosity.
Free Piano Concert on October 8
Internationally-acclaimed pianist Francesco Attesti will perform in concert here at First Presbyterian on Sunday, October 8, 2017 at 4 PM as he begins his 2017 North American concert tour. It's truly an event you won't want to miss!
A native of Cortona, Italy, Attesti gave his first public concert at the age of 11. He is an award-winning performer, widely considered to be a leading interpreter of Romantic and early Twentieth Century piano repertoire. He regularly concertizes across Europe and plays at leading American venues — such as the Kennedy Center for the Performing Arts in Washington, DC, where he will be featured on November 7, 2017.
Thanks to the generosity of individuals in the congregation, there will be no admission charge for this concert. However, there will be a free-will offering to allow those who are able to help defray the cost of this concert and support the arts programs of First Presbyterian Church of Farmington.
The intention is to enable those who ordinarily find live performances of this quality too expensive the opportunity to experience a performance by one of the outstanding classical pianists of our time in a facility that will showcase his considerable talent. We especially encourage piano students young and old alike, to join us for the event. It's sure to be a wonderful outreach opportunity to invite neighbors, friends and co-workers to our church.
Mission Fair coming October 15
We hope you will be pleasantly surprised to learn of all the organizations First Presbyterian Church of Farmington supports when you come to church on Sunday, Oct. 15!  PW and the Mission Committee are hosting a Mission Fair in Knox Hall with displays from all the amazing causes. Be sure to stop by!
Consecration Sunday Is Coming
The Stewardship Ministry has selected the New Consecration Sunday Stewardship Program again this year as a way to teach the biblical and spiritual principles of generous giving.
New Consecration Sunday is based on the biblical philosophy of the need of the giver to give for his or her own spiritual development, rather than on the need of the church to receive. Instead of treating people like members of a social club who should pay dues, we will treat people like followers of Jesus Christ who want to give unselfishly as an act of discipleship. New Consecration Sunday encourages people toward proportionate and systematic giving in response to the question, "What percentage of my income is God calling me to give?"
During morning worship on Consecration Sunday, we are asking our attendees and members to complete an Estimate of Giving Card to make their financial commitments to our church's mission and educational ministries in this community and around the world.  We urge people to attend who feel strongly opposed to completing a card. The procedure is done in such a way that no one feels personal embarrassment if he or she chooses not to fill out a card.
We will do no home solicitation to ask people to complete cards. During morning worship our Guest Leader will conduct a brief period of instruction and inspiration, climaxed by members making their commitments as a confidential act of worship.  Since we will make no follow-up visits to ask people to complete their cards, we will make every effort to inform, inspire and commit everyone to attend Consecration Sunday worship.
Thanks in advance for your enthusiastic participation in Consecration Sunday events.
Consecration Sunday co-Chairs, Deb Jackson Lum & Nancy Prieskorn
Deadline for articles for the November FYI is Wednesday, October 18!
Christian Education and Nurture News for October 2017
Fall Greetings! The leaves are beginning to turn color and a new school year has begun.  And there are many ways you can become active in the life of your church during this new season!
Here are some highlights:
Presbyterian Women (PW) Circles invite you to join one of their monthly gatherings, Presbyterian Men meet weekly on Tuesday mornings at 8:30 a.m. at Leo's Coney Island (12 Mile & Farmington Rd.), our Adult Education hour continues Sunday mornings at 9:00 a.m. in the 2nd floor church library, and the JOY study group meets every Wednesday at 6:30 p.m. in the Parlor.
Families and youth can look forward to our annual apple orchard and cider mill outing on Sunday, October 8 after worship, and to a family game night Friday, October 27 at 6:00 p.m.! Youth in grades 6-12 are also invited to join Jan Dennison and Josh Archey after Not for Children Only on Sunday, October 8 to make plans for the remainder of the fall and winter!
Have an idea or suggestion for the CE & Nurture Team or want to help? Please contact any one of the CE&N Team: Deb Jackson Lum (Chair), Howard Caylor, Jan Dennison, Leslie Moyna, and Josh Archey. We are always looking for volunteers for K-5 Sunday School, as well as nursery help (when the nursery staff are ill or on vacation). Your support and participation is what allows us to offer Christian nurture to members and friends of all ages. Thank you!
Upcoming Events and Mission Opportunities
Flu shot clinic on Sunday, October 22
The Visiting Nurses Association (VNA) will hold a flu shot clinic after worship on Sunday, October 22 from 11:00 a.m. to 12:00 p.m. in Knox Fellowship Hall.  If you have any questions, please contact Donna Marvicsin.
Caregiving Ministry Update
"This is my commandment, that you love one another as I have loved you."  (John 15:12)
The Caregiving Ministry Team has been hard at work putting together caregiving leaders and their clusters.  We will have the program "ready to roll" after we hold a short training session with those who have volunteered to be caregiving leaders.  (This program is an enhancement of the shepherds and flocks manner of reaching out to all of our church members and friends.)
Caregiving leaders recently received a letter about the upcoming training date.  And all church members should expect contact from their leader soon.  Please welcome that call and embark upon a growing friendship.  If you have questions, please contact one of the members of the Caregiving Ministry Team:  Mickey Seiler, Sally Kirsten, Helen Thomas, Lois Caito and Charlene Diehl.
Men's Saturday Breakfasts
October 14, 2017 at 8:00 a.m. in Knox Fellowship Hall
Our speaker is Bob Akins, the aviation artist and photographer who spoke to us last year.  He retired in 2000 as Chief Designer for Ford Trucks. The design, engineering and production of any vehicle is a very expensive proposition, and the design effort usually involves a team.  However, what made the design unique of the 1984-86 SVO Mustang and the 1984 Mustang PPG Indy Pace Car was that Bob was the only designer involved.  This and his other experiences with the Mustang design programs will be included in his presentation.
November 11, 2017 at 8:00 a.m. in Knox Fellowship Hall
Speaker is Tom Neal presenting on Grand Rapids Art Prize 2017
December 9, 2017 at Rosedale Garden, Livonia
Men's Presbytery Advent Breakfast
Speaker is Chris Lambert, Executive Director of Life Remodeled
All Saints Sunday is November 5
On Sunday, November 5, we will observe All Saints Day during worship. At the Prayer of Thanksgiving during the Sacrament of Holy Communion, we will read the names of the members of this congregation who have joined that great cloud of witnesses this last year.
Following this reading, the congregation will be invited to name loved ones they have lost this past year. Please bring a photo of your loved one to be placed on a display board or on a table if the photo is in a stand-up frame.
Join us for this special tribute to the saints during worship on November 5 and remember that it's also Daylight's Saving Time so be sure to set your clock back before retiring on Saturday night.
Can you volunteer to drive?
Occasionally we need volunteers who are willing to drive church members to medical appointments. While the majority of our members are able to arrange for their own transportation, some cannot. That's where you come in! The Deacons Transportation Committee would like to have a list of drivers and phone numbers of those who are willing to help occasionally. Once we have this list, we will make it available. Sign up on the list on the narthex door or contact Dave Carlson or Mary Carson.
Sermons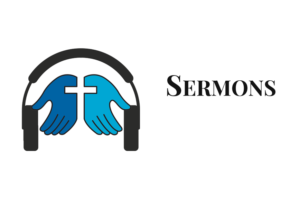 Did you know that you can listen to Pastor Eddie's sermons via our website?  Just go the http://farmington-pres.org/sermons/ to listen or to share with a friend.  Your website and communications committee continues to work to improve our communications with each other as well as with newcomers.  Your comments and suggestions are always welcome.
From the Mission Committee …
Thank you all for your support of Sneakers for Kids in August! Instead of collecting money for school supplies, this year we focused on tennis shoes.  Farmington elementary school kids are asked to leave a pair of sneakers at school for gym class.  This request is very difficult for many families who just don't have the money to buy a pair of shoes to be worn only at school.  We are pleased to announce that we donated $1,929 — that's a lot of sneakers!
Contributions from our church in August were made to these three organizations:
Baldwin Center's mission is to feed, clothe, educate and empower the men, women and children of the Pontiac community.  They currently offer more than 25 support programs that meet basic needs, offer assistance in a crisis, provide education and enrichment opportunities for adults and children, and serve as a safety net. Baldwin serves meals seven days a week and its clothes closet is open Monday through Friday.  We contributed $500.
Fort Street Open Door program has long been an important part of our church's mission plans.  A group of our members volunteer once a month serving meals and working in the clothing closet.  This year Fort Street Open Door is celebrating its 50th anniversary.  We contributed $600 now and another $600 later in the fall.
Crossroads of Michigan is a new organization to our mission budget.  Linda Clew volunteers at Crossroads whose mission is to provide counseling, advocacy and material assistance to respond to needs in the community.  We contributed $500.
In September, we donated to the following organizations:
Neighborhood House is so important to many people in our community.  Our church supports Neighborhood House by collecting food and supplies, when requested, and with monetary support.  We donated $500.
Lighthouse PATH's mission is to provide transitional housing to help homeless women and children live safely and independently.   We contributed $300.
This year we celebrate the 50th anniversary of our very own Farmington Presbyterian Preschool.  With a $1,200 scholarship from our church along with support from the preschool board, a young student in need is attending the preschool.
Habitat for Humanity provides safe, decent and affordable housing.  Maybe you've worked on a "build" with a homeowner.  Do you know about Habitat ReStores?  They are home improvement outlets and donation centers that sell new and gently used furniture, appliances, cabinets, paint and all other items for renovations and do-it-yourself projects to the public at a fraction off the retail price (there is one on Grand River in Farmington).   Proceeds are used to help finance Habitat homes along with donations from the community.  We contributed $500.  P.S. The stores are looking for volunteers too.
Please mark your calendar for Sunday, October 15 and come to the Mission Fair.  After church that Sunday, PW and the Mission Committee invite you to learn more about all the organizations that our church supports with money and/or time.  We'll have displays and literature for all the causes and guests from some of the organizations, too.
Crafters and Bakers Needed to Support Music Program
A Craft Fair is coming together for Saturday and Sunday November 11 and 12 at First Presbyterian Church.This year we are opening the event to outside vendors.Anyone who loves to do crafts, make jams, jellies or salsas, or bake holiday treats are welcome.Space size will be 10 feet by 10 feet.For more information or to reserve a space, please contact Deborah Draper (248) 579-6053 or thehandweaver@gmail.com. And be sure to plan to stop by for some early Christmas shopping that supports the church's music ministry.
 Think Stephen Ministers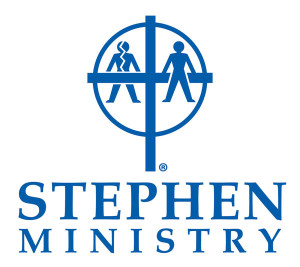 Did you know that while some Stephen Ministry relationships can last for a year or more, others last only for a few weeks?  For example, a Stephen Minister can meet with you while you are going through medical tests, waiting for the results, adjusting to a new job or facing retirement.
While our ministry is available to all our members, you do not have to be a member of our church to have a Stephen Minister.  In fact, you are the front lines of this caring ministry in our congregation.  Throughout the week, as you meet and greet those around you, think Stephen Ministry.  If you see people who are downcast or struggling through difficult times, think Stephen Ministry.  Tell them about this special ministry in our congregation where they can receive the extra love and care they need to make it through the challenge or crisis they are facing.
If you have any questions or know of someone who would benefit by having a Stephen Minister, please contact Pastor Eddie, Helen Thomas or Lois Caito.
Since 1975 Stephen Ministers have provided distinctively Christian care to more than one-and-a-half million people in one-to-one Stephen Ministry caring relationships and have also used their caregiving skills to touch the lives of millions more in other ways. Please visit the Stephen Ministry website to learn more about this extraordinary organization:  www.stephenministries.org
What if Pontius Pilate Had Spared Jesus and thus No Crucifixion?
Lyceum Lecture*, Knox Hall – Friday, November 3, 2017, 7:30 PM
Take away the crucifixion and you have erased the central moment of the Christian religion. Is it blasphemous to wonder what would have happened if Jesus had been spared from the agony of the cross?  What sort of life might Jesus have led?  How might the faith he founded have developed?
Lawrence Gage will present an essay by Carlos M. N. Eire, Chairman of the Yale University Department of Religious Studies, which addresses these questions, the impact of deleting the crucifixion as the central moment of Christianity, and the implications for both Christianity and Judaism.   The presentation of Professor Eire's essay will be followed by an opportunity for discussion.
The evening's presenter Dr. Lawrence Gage, retired from Oakland Community College as a Distinguished Emeritus member of the faculty after a 40-year career on the counseling staff.  He earned his doctorate at Wayne State University, is a member of Psi Chi the National Honorary Society in Psychology, and is a Licensed Professional Counselor. An ordained elder, he is a member of First Presbyterian Church of Farmington and currently serves on two committees of the Presbytery of Detroit. For seven years he also served on the Presbytery's Committee on Preparation for Ministry, chaired the Commissioned Ruling Elder preparation program and has served on two Presbytery Judicial Administrative Commissions.  He is a charter member of the Lyceum and this is his fifth lecture presentation.
*The Lyceum lectures are the creation of Dr. J. Harold Ellens, who 20 years ago wished to provide presentations to explore a variety of topics in a lecture/discussion format.  Until this year Dr. Ellens hosted the lectures in his home but now has a rental arrangement for the use of Knox Hall.
Congregational News and Concerns
Cope Memorial Garden rededicated on September 10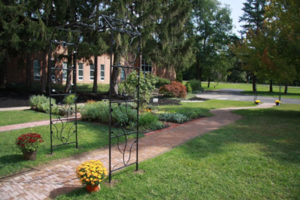 The restoration of the Cope Memorial Garden and the Biblical Herb Garden is now complete! After many years of planning and with recent financial support from four families to kick off the funding, both gardens have received much-needed landscaping work and enhancements.  Established gardens on the north side of the brick paver walkway have been tidied up and the pine trees trimmed up to allow in more light.  The expansion on the south side adjacent to the Bible Herb Garden has been defined and groomed. The brick walkway that used to connect the Herb Garden to the sidewalk has been reinstalled and its walkways also have been restored. A new brick paver walkway has been installed and is graced by wrought iron arches at each entryway.  A re-dedication of the two gardens took place on September 10 as part of our annual Fall Fest activities. Additional donors are being sought to complete funding for this project and for ongoing maintenance support. To find out how you can be part of this project, contact Alvine Cooper.
We keep in our prayers
Names withheld from the web version of the FYI.
We hold in our prayers:  Members and friends as well as those impacted by Hurricanes Harvey, Irma and Maria and the recent earthquakes, as well as those who have put themselves in harm's way to assist them.
And prayers for the grieving
We also hold in our prayers members who are homebound, in nursing homes and assisted living
And those serving in the military
September Session Meeting Highlights
At its September 20 meeting, the Session:
Approved the Endowment Development Task Force as a work group of the Session to revitalize awareness of endowment giving by the congregation.
Heard the report of new Treasurer Irene Sharpe.
Agreed that the monthly 'Conversations with the Pastor' should be resumed.
Kudos
Kudos to Alvine Cooper on her selection as Volunteer of the Year for the Archives at the Yankee Air Museum.  And good luck, Alvine, on your recruitment drive to regain the Guinness Book of World Records' title for most Rosie the Riveters at an event on Saturday, October 14 at the EMU Convocation Hall in Ypsilanti.  Interested in joining the fun and being part of a world-record breaking event?  Contact Alvine for details.